The artist, Klaus Rune, is from Denmark, the country of creative and happy Vikings!

His art style attracts art collectors worldwide and guarantees a successful long term investment strategy. He creates unique work of art with minimalist approach. A tribute to space, time, and human beings!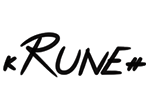 evocative power remains paramount
Klaus Rune's artwork symbolizes time, space and human interaction.   
The black holes of the universe, the intellectual adventure of modern times, strongly inspire the artist for all creations. The most astonishing properties are those concerning the distortion of time around a black hole. He aims showing, that it's possible to represent the inherent intricacy and complexity of an idea with very few elements.
The artist, Klaus Rune, stood out from 627 entries from eight countries worldwide, and the artwork "Dark and light" was selected to be part of the online exhibit, Brillance by the gallery, Art Fluent in Boston, USA. More informations on

Arts Crossroad Fair is an art Concept providing the opportunity to talented and aspiring Artists from all over the world to present their original artworks at small scale exhibitions in the heart of Switzerland. The artist, Klaus Rune, will present

The artwork titled "Animal Instinct" has received an award in the Circle Foundation for the Arts. Circle Foundation is an international art platform. They provide a platform for active fine artist, orchestrating the development of a variety of visual arts
We are proud to present 2 collections of NFT's on Rarible and OpenSea.
Their unique style attracts contemporary art collectors worldwide and guarantee a long-term success thanks to the growing popularity of the artist. Many of the NFT's include unlockable "Making Of" content, and being a NFT collector also gives access to exclusive events.