The artist, Klaus Rune, is from Denmark, the country of creative and happy Vikings!

His art style attracts art collectors worldwide and guarantees a successful long term investment strategy. He creates unique work of art with minimalist approach. A tribute to space, time, and human beings!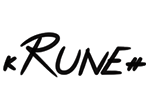 evocative power remains paramount
Klaus Rune's artwork symbolizes time, space and human interaction.   
The black holes of the universe, the intellectual adventure of modern times, strongly inspire the artist for all creations. The most astonishing properties are those concerning the distortion of time around a black hole. He aims showing, that it's possible to represent the inherent intricacy and complexity of an idea with very few elements.
Titel : Dark and light Dimensions : 100 x 100 cm Presentation : In recognizing both the darkness and the light, we connect to the whole. We realize that these states are not separate from each other, but rather completely embracing of each

Rune Art is present at the art fair, UNFAIR in Milano by the Van Gogh Art Gallery (Website : www.vangoghartgallery.es ). (Un)fair is the next-gen collectors contemporary art fair. A brand new event devoted to contemporary art, galleries, artists, and

Love and Humanity is a collection of art paintings, which stage the union between love and humanity. With this collection the art painter, Klaus Rune, creates 30 paintings, where the right hand of the human body becomes the link between
We are proud to present 2 collections of NFT's on Rarible and OpenSea.
Their unique style attracts contemporary art collectors worldwide and guarantee a long-term success thanks to the growing popularity of the artist. Many of the NFT's include unlockable "Making Of" content, and being a NFT collector also gives access to exclusive events.